Be Buddy! Information Meeting Buddy Programme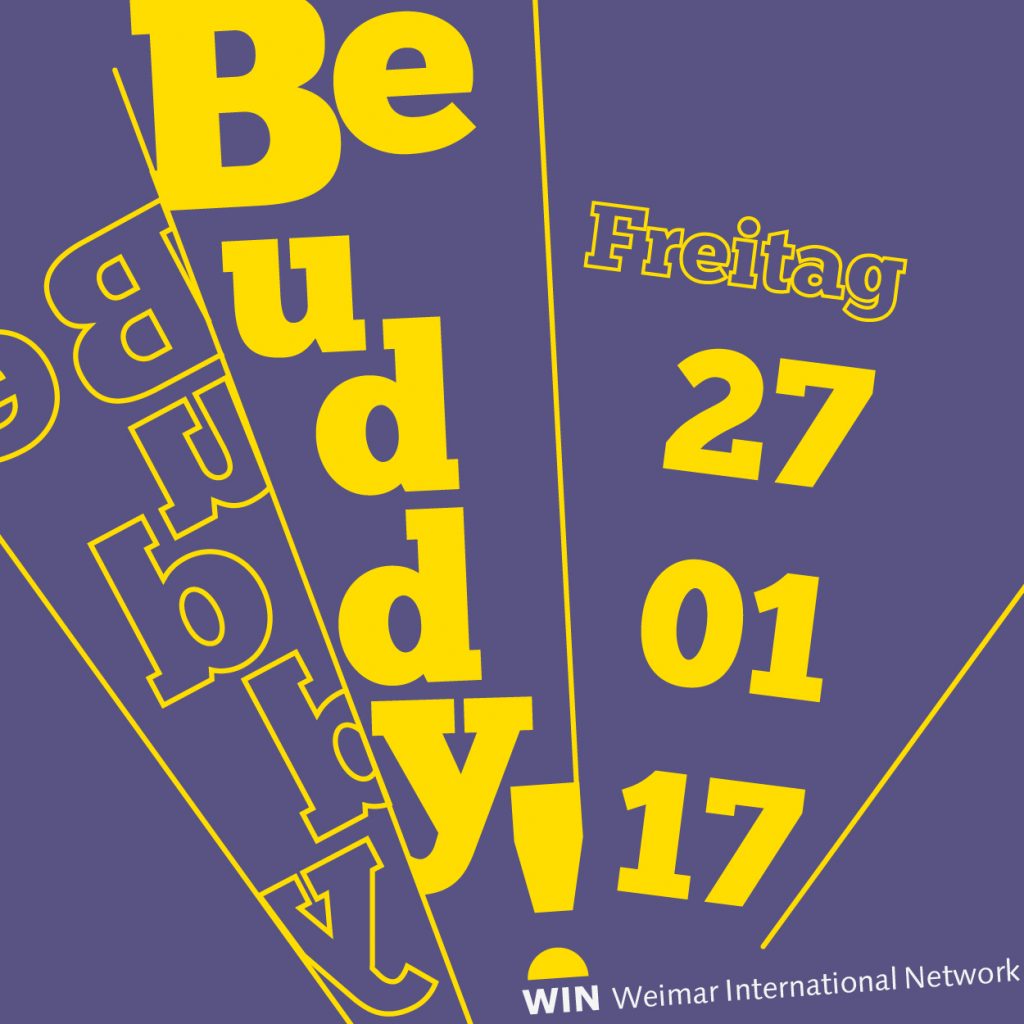 In summer semester 2017 a lot of international students will come to Weimar. Many of them wish to have a buddy who is helping them with their arrival, starting and being part of the student life in Weimar.
So let's take the chance and take part in the international life in Weimar: Be buddy!
On Friday 27th January 2017 at 6 pm we invite you to a nonbinding information meeting at Projekt 1, Schützengasse 2. There you will have the chance to get to know the Buddy Programme, meet buddies, get to know us, network and have fun!
If you have any questions feel free to send us an email to buddy@uni-weimar.de.
_________
Im Sommersemester 2017 kommen wieder viele internationale Studierende nach Weimar. Viele wünschen sich für den Start in Weimar einen Buddy, der ihnen dabei hilft an der Uni aber auch im Studentenleben in Weimar anzukommen und Fuß zu fassen. Dieser Buddy könntest Du sein. Also nutze die Chance und beteilige Dich am internationalen Leben in Weimar und sammle interkulturelle Erfahrungen in Weimar: Be Buddy!
Am Freitag, den 27.1.2017 laden wir euch um 18 Uhr zu einer unverbindlichen Informationsveranstaltung im Projekt 1 ein! Bei Fragen schreibe uns gerne unter buddy@uni-weimar.de.