IMMA feiern 2016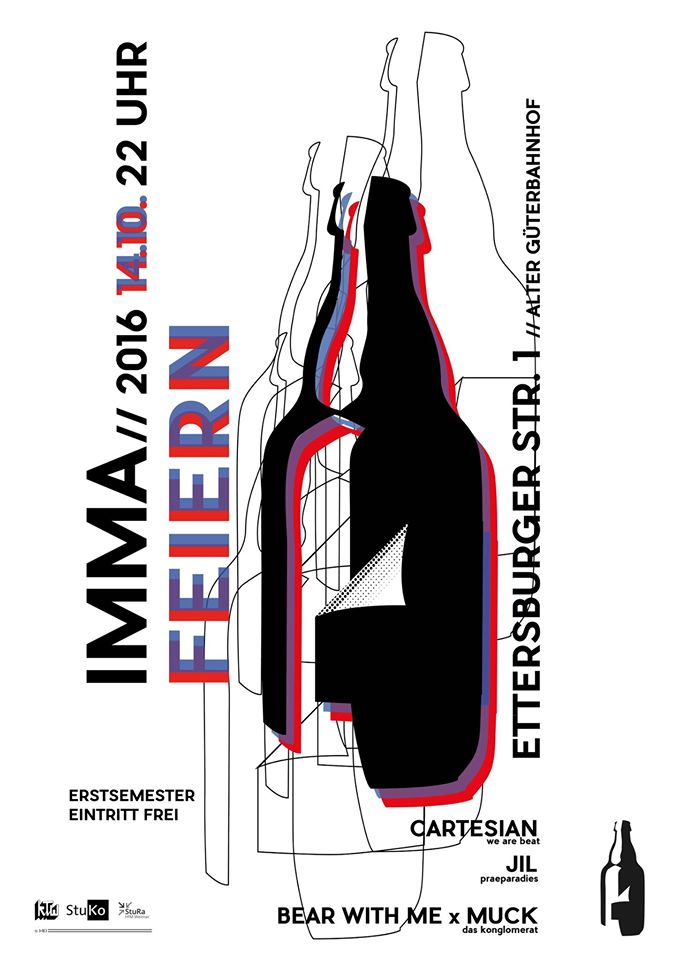 Jedes Jahr wieder neue Gesichter und alte Geschichten, neue Geräusche und alte Gerüche, neue Orte und alte Farben.
Tanzt auch dieses Jahr bei der IMMAFEIER zusammen mit uns und allen in den Herbst und das neue Studienjahr. Die Party steigt in der Ettersburger Straße 1, dem alten Güterbahnhof.
Every year there are new faces and old stories, new sounds and old scents, new places and old colors.
Dance with us and all towards the fall and the new academic year. The IMMAFEIER ist going to take place at the Ettersburger Straße 1, the old cargo station.
14.10. Einlass 22:00 Uhr
LINEUP
Cartesian (we are beat)
Jil (praeparadies)
Bear With Me und Muck (das konglomerat)
//Veranstaltung des KTW und des StuKo//